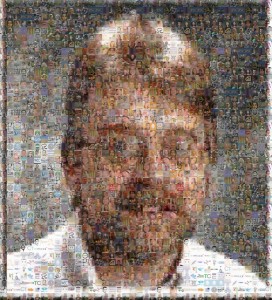 I'm Brian Kelly. I've been with UKOLN since November 1996.  In 1997 I thought it would be a good idea to bring together people working in institutional Web Management teams and so organised a two-day event entitled "Running an Institutional Web Service".  Fourteen years later the event is still running – probably the longest-running event for those involved in the provision of large-scale Web services in the country.
If you've not attended an IWMW event previously attending this year's event will provide an opportunity to meet your peers, explore shared issues and discuss ways in which Web managers can be approaching the new challenges which we face.  If, on the other hand, you have attended in previous years you will discover that although the event is returning to a 2-day format for the first time since 1997 we will continue to be providing a full programme of talks and workshop sessions as well as opportunities for you to interact with others working in similar roles within the sector.
BTW in case your confused by my portrait, if you zoom in you'll find it is made up of images of the people I follow on Twitter.  It was created using the Frintr service. I've used the image to make the point that many of the ideas I have are based on the discussions I've had and the suggestions which have been shared by members of my professional network. Thank you!