Institutional Web Management Workshop 2010
Parallel Session A9: Getting Awesome Results from Data Visualisation
Title:

A9: Getting Awesome Results from Data Visualisation

Session Tag:

#A9

Time:

Monday 12th July 2010 16:00-17:30

Facilitator:

Rich Kirk, Chameleon Net.

Abstract:

Data visualisation is one of the hottest trends in online and offline marketing at the moment. By the time the workshop comes round we will have been through a general election; anticipated by many to be an event that ensures data visualisation or infographics really come of age online.

As a tactic, data visualisation lends itself to further/higher education institutions that generate or store large datasets naturally. With the launch of data.gov.uk, data visualisation is also becoming a rare marketing sphere in which the public sector appears to be setting the agenda.

If, as an institution, you feel frustrated that you cannot put across complex arguments to interested parties, or that your communications are dull and uninteresting to your key stakeholders, then data visualisation could be just the thing to stimulate debate, comment and creativity amongst your target market.

Learning Objectives

At the end of the session, participants will understand:

Why data visualisation is so popular
How you can use data visualisation as content for straight acquisition, or for softer campaigns e.g. online PR/brand, SEO or even offline marketing
How data visualisation can be integrated into mobile content and social campaigns
Free tools for putting together visualisations
Contact Details
Biography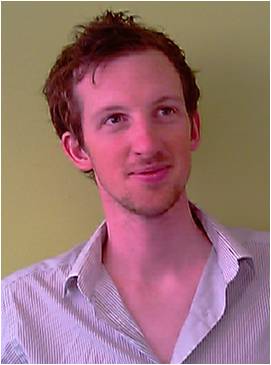 Rich Kirk has worked in online marketing since 2006, starting out at companies in the FMCG and finance sectors before moving to Chameleon Net in December 2008. Chameleon Net is a leading digital agency based in Smithfield, London, core client areas cover NGOs, Universities and other HE centres.

Rich has worked on numerous search and social marketing / online PR projects for Chameleon Net's clients, including Sense, RNID, Friends of the Earth, The University of East Anglia, Queen Mary University of London and more.

He has also been instrumental in helping Chameleon Net develop its paid search advertising, insight management, and multivariate testing offerings.

Rich has a BA (Hons) degree in History from Durham University, holds the CIM Professional Diploma and is both Google Adwords and Analytics accredited.
Materials
Slides