Institutional Web Management Workshop 2010
Sponsors
The Institutional Web Management Workshop series provides an opportunity for members of institutional Web management teams within (primarily) the UK's higher education community to enhance their professional skills, to learn from their peers and to share best practices across the community.
The spirit of sharing is helped by the opportunity for social networking that is provided at this annual event.
The event is supported by a number of sponsors, both commercial and academic, of the event who help to contribute to the range of activities provided at the workshop.
If you are interested in finding more about the sponsorship packages please contact n.bishop@ukoln.ac.uk.
Details of this year's sponsors are given below.
Jadu

Jadu is a leading developer of Enterprise Content Management (ECM) systems, delivering accessible, non-technical Web sites, intranets and Google Search with full standards compliance. Jadu also delivers a broad range of applications including:
Jadu CMS - a non technical content management and publishing solution
Jadu Intranet 2.0 -combines simple, non-technical content management with the power of 'Web 2.0' technologies.
Jadu XForms Professional - provides a revolution in online service delivery
Jadu Rupa for Google - enables users to harness the power of the Google Search Appliance and Google Mini - through one search interface.
Jadu Galaxies - a new approach to CMS delivery, enabling webmasters and site editors to design, build and manage multiple websites through a single interface.
For more information please contact marketing@jadu.co.uk or 0116 253 3423.
Jadu have sponsored the conference drinks reception and bags.
TERMINALFOUR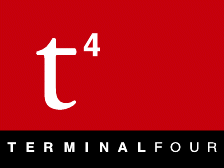 TERMINALFOUR is a leading provider of highly functional Enterprise Web Content Management Systems, eForms and Self Service software and associated professional services to Universities and Colleges. Our software enables organisations to improve the creation, flow and delivery of information through various channels including Web sites, personalised portals, intranets, extranets and utilising emerging technologies. The company has a strong presence within the higher education sector with 46 major projects completed to date; 30% of the top 55 Universities in the UK use Site Manager as their key university wide web content management system.
For more information please contact info-uk@terminalfour.com.
TERMINALFOUR have been sponsors of the Institutional Web Management Workshop for a number of years now. This year they have sponsored the badges and lanyards.
Statistics into Decisions

Statistics into Decisions (SiD) has a simple objective: "Giving back to its clients control of their online space".
Through clearly comparable statistics and analysis, SiD provides its clients with unrivalled insight into their campaigns and online activity. Their underlying ethos is to bend the technology avaliable to fit into your requirements, rather then you having to bend to fit the technology.
Whether it is web analytics, email, paid search or any other campaign – all should be optimised and comparable.
SiD have sponsored places for those with no funding.
Eduserv

Eduserv is dedicated to developing and delivering technology services for education and the public sector. They are a not-for-profit organisation and registered charity, governed by a board of Trustees. Their services include:
Access and Identity Management
Licence Negotiation
Web Development and Web Content Management
Web Hosting and Data Centre Facilities
Eduserv have sponsored the pre-dinner drinks for the workshop meal.
Site Confidence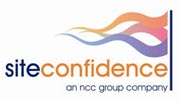 Site Confidence is the UK's leading web performance testing company. If you have any responsibility for delivering a quality online service, you should be talking to us. We monitor millions of pages daily helping customers to prevent downtime, protecting their brand and revenue streams. Whatever your web monitoring and load testing needs, ask Site Confidence.
Site Confidence Performance Monitoring services
Unreliable, slow web sites with incomplete pages & badly performing user journeys don't just damage your brand and reputation. They also directly impact on your revenue, as users who are dissatisfied with their online experience quickly swap to a better performing competitor. Site Confidence performance monitoring is an externally hosted managed service which requires no additional code, software or hardware. The test results are presented simply and clearly through a real time, portal-based dashboard. This makes it easy to identify performance issues that affect your users, so you can quickly diagnose and fix the problem.
Site Confidence Load Testing services
Some web site owners view load testing with a sense of dread: an often cumbersome, resource-hungry process involving expensive consultants or time-consuming internal solutions. Consequently load testing is often missed out from the development cycle, leaving sites vulnerable to failure when they are needed most. But it does not have to be that way. Site Confidence offers a load testing solution that is easy to set up, utterly configurable to your needs, and provides rapid, actionable results. All at a very affordable price.
Site Confidence have sponsored a prize for one delegate at the IWMW workshop (details to follow). The winner will benefit from Site Confidence's external load testing services for websites and web applications, including the preparation of testing scripts through to a day's testing during which the winner will be able to thoroughly test and re-test as many times as necessary. The test results will help ensure limits are known and weaknesses identified and quickly addressed, thus assuring a successful launch.
Exhibition
This year we will have a small exhibition in the refreshment area.