Institutional Web Management Workshop 2010
Chairs for Sessions
The sessions were chaired by the following people:
Opening Session: The Web in Turbulent Times

Morning Session: The Web in Interesting Times

Morning Session: The Web in Difficult Times

Morning Session: Doing the Day Job
Contact Details for Chairs
Marieke Guy

UKOLN

University of Bath




Bath




UK




BA2 7AY




Phone:

+44 (0) 1225 703928


Fax:

+44 (0) 1225 386838


Email: m.guy@ukoln.ac.uk


Twitter

: mariekeguy

Brian Kelly

UKOLN

University of Bath




Bath




UK




BA2 7AY




Phone:

+44 (0) 1225 383943

Fax:

+44 (0) 1225 386838

Email:

b.kelly@ukoln.ac.uk

Mike Ellis

Eduserv

Railway Place




Bath




UK




BA1 1SR




Phone:

+44 (0) 1225 474300

Fax:

+44 (0) 1225 474301

Email:

Mike.Ellis@eduserv.org.uk

Miles Banbery

The University of Kent

The Registry




Canterbury




UK




CT2 7NZ




Phone:

+44 (0) 1227 827767

Email:

M.E.C.Banbery@kent.ac.uk

Twitter

: mecb
Biography

Marieke Guy is a research officer in the Community and Outreach Team at UKOLN. She has chaired IWMW for the last 4 years (with one short-break in which she had a baby!).
Marieke is currently working on a digital preservation guide for JISC. In the past she has been involved in many JISC and cultural heritage projects from the technical (Good APIs, ePrints, Subject Portals), to the not-so-technical (Web 2.0 workshops for museums, libraries and archives) and the in-between (JISC PoWR, Nof-digitise, Ariadne).
Marieke is UKOLN's remote worker champion and last year won the Remote Worker of the year accolade. She has worked on a number of initiatives aimed specifically at remote workers and written several articles on remote working and related technologies. She maintains a blog entitled Ramblings of a Remote Worker.

Brian Kelly is UK Web Focus - a post funded by the JISC which provides advice and support to the UK Higher and Further Education communities and the museums, libraries and archives sector on Web issues. Brian is based at UKOLN.
Brian has been involved with Web development activities since he helped to establish a Web service at the University of Leeds in January 1993 - probably the first institutional Web service in the UK.
Brian attended the first World Wide Web conference in Geneva in 1994. He has attended several of the conferences since then and has been involved in the programme committee on a number of occassions.
Brian's interests include Web standards, Web accessibility, quality assurance for Web services and innovative Web developments, including collaborative Web tools. He has been involved with IWMW since the series started in 1997.

Miles Banbery is the Web Editor at the University of Kent. He manages the Web Content and Editorial Team within Communications & Development at the University of Kent.
Communications & Development's remit covers internal communications, corporate publications (largely student recruitment support), congregations (graduation ceremonies) and events, alumni relations, press and media relations and development and fund raising.

Mike Ellis worked for 7 years as Head of Web for the National Museum of Science and Industry, UK, which comprises the Science Museum in London, Media Museum in Bradford and Railway Museum in York. He now works for Eduserv, a Bath-based not-for-profit IT services organisation with a charitable mission to realise the benefits of ICT for learners and researchers. Mike's interests are in UX, user generated content, ubiquitous computing and innovation and how to lever these for maximum benefit in cultural institutions.
Mike blogs about these things at Electronic Museum.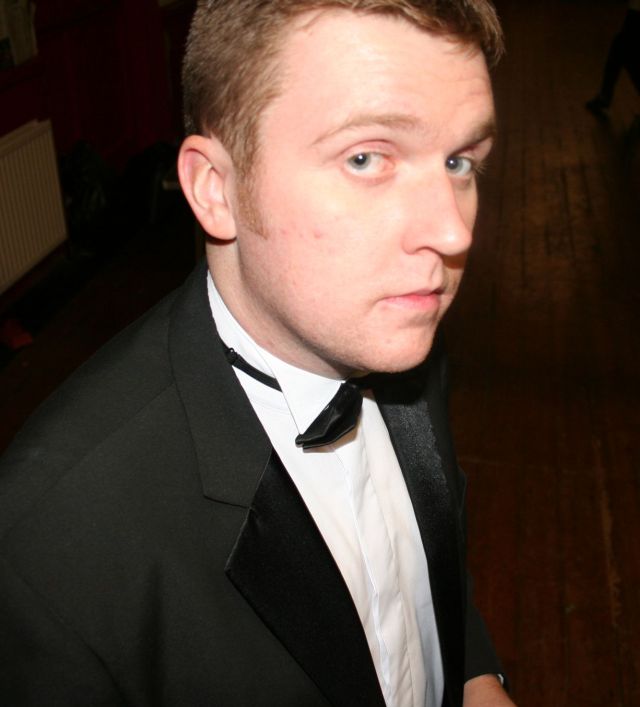 Mike Nolan is Head of Web Services at Edge Hill University where he is responsible for development of external Web sites and a portal service for staff and students.
Michael regularly posts about HE web development topics on the Edge Hill Web Services blog and is a regular participant (and hence speaker!) at BarCamps around the country.