Institutional Web Management Workshop 2010
Plenary Talk P8: StudentNET Portal
Title:

P8: StudentNET Portal

Session Tag:

#P8

Time:

Wednesday 14 July 09:15-11:00

Speaker:

Josef Lapka, Web Applications Developer, Canterbury Christ Church University.

Abstract:

Inspired by Let the students do the talking... presented at IWMW2007 our StudentNET portal concept has been worked from the initial idea to full deployment, with a go-live in Februrary 2010. A barcamp session was held on this subject at IWMW2009 with a good attendance and positive feedback. This subject has also been chosen as a showcase at this year's UCISA Conference in Harrogate.

StudentNET V2 is the new highly personalised Canterbury Christ Church University student portal. Combining cutting edge web technology with robust data structures, it provides students with online administrative and academic services in one place. What sets our portal apart is that it is completely managed by the University's client management system, and is fully integrated with the University's active directory for all authentication needs. There is, therefore, no manual maintenance of users' accounts or access to services, and any updates are applied to the portal in less than 30 minutes.
Contact Details
Josef Lapka
Canterbury Christ Church University
North Holmes Road
Canterbury
UK
CT1 1QU
Phone:
+44 (0) 1227 767700
Email:
josef.lapka@canterbury.ac.uk
Biography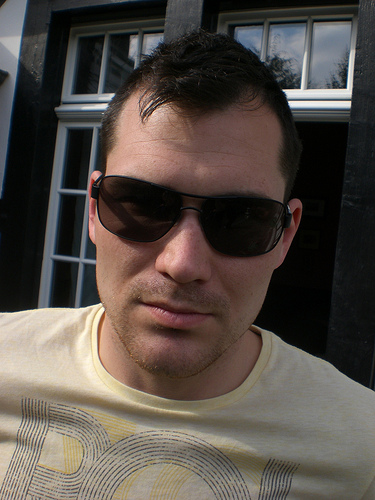 Josef Lapka is a senior Web Applications Developer at Corporate Information Services at Canterbury Christ Church University. With a team of three .NET developers, Josef is responsible for all web application developments at the University. Josef started off as a DTP designer moving into web design and development before programming in .NET.
---
Recommend This Session to Others
Would you like to recommend this session to others? We are currently evaluating the OpenLike service which "provides a user interface to easily give your users a simple way to choose which services they provide their like/dislike data".
If you'd like to share your interests with others, or would simply like to try about this application, then simply click on the appropriate icon which should be shown below. Note that the OpenLike service provides an interface to Hunch, Digg, Reddit, and Stumbleon.
Note that by clicking "Like" we suggest that you interpret this as recommending the content of the session to others (rather than, for example, you like the appearance of this page!).
Materials
Slides
Please note that the presentation is also available on the Slideshare repository and embedded below.
Note that a video of the session is available on the Vimeo video sharing service and is embedded below. Note, however. that due to technical problems only a very brief portion of the video is available.
An experimental service called ITitle developed by Martin Hawksey, RSC Scotland North and East which provides a video of the talk with Twitter captioning is available and is embedded below.
---
NOTE
Note that although this page initially validated to the RDFa+HTML DTD once the Slideshare resource had been embedded the embedding mechanism has resulted in a failure to validate, although the page should still render correctly.