Institutional Web Management Workshop 2010
Plenary Talk P1: The Web in Turbulent Times
Title:

P1: The Web in Turbulent Times

Session Tag:

#P1

Time:

Monday 12 July 14:00-14:45

Speaker:

Chris Sexton, Director of Corporate Information and Computing Services, University of Sheffield.

Abstract:

This talk will look at turbulent times from the perspective of an IT Director. What challenges are we as IT departments facing, what challenges are HEIs facing that we can help with, and what impact on our services are these challenges going to have?
Contact Details
Chris Sexton
The University of Sheffield
Western Bank
Sheffield
UK
S10 2TN
Phone:
+44 (0) 114 222 1113
Email:
c.sexton@sheffield.ac.uk
Biography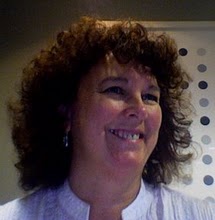 Chris Sexton is Director of Corporate Information and Computing Services at the University of Sheffield.
Materials
Please note that the presentation is also available on the Slideshare repository and embedded below.
Note that a video of the session is available on the Vimeo video sharing service.
An experimental service called ITitle developed by Martin Hawksey, RSC Scotland North and East which provides a video of the talk with Twitter captioning is available and is embedded below.
Note that the Twitter captioning is taken from the TwapperKeeper archive for the #iwmw10 tag. The first tweet in the caption was posted at Mon, 12 Jul 2010 12:54:02 +0000 GMT (13:54:02 BST). The final tweet was posted at Mon, 12 Jul 2010 13:45:12 +0000 (14:45 BST).
Also note that a captioned video containing the official tweets from the @iwmwlive account is also available.
---
Recommend This Session to Others
Would you like to recommend this session to others? We are currently evaluating the OpenLike service which "provides a user interface to easily give your users a simple way to choose which services they provide their like/dislike data".
If you'd like to share your interests with others, or would simply like to try about this application, then simply click on the appropriate icon which should be shown below. Note that the OpenLike service provides an interface to Hunch, Digg, Reddit, and Stumbleon.
Note that by clicking "Like" we suggest that you interpret this as recommending the content of the session to others (rather than, for example, you like the appearance of this page!).
---
NOTE
Note that although this page initially validated to the RDFa+HTML DTD once the Slideshare and other resources had been embedded the embedding mechanism has resulted in a failure to validate, although the page should still render correctly.