Institutional Web Management Workshop 2011:
Responding to Change
Video Streaming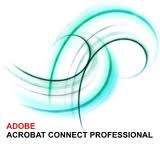 In order to maximise impact of the Institutional Web Management Workshop event we will be amplifying this year's plenary talks using Adobe Connect.
Adobe provides details of the client system requirements. You are advised to check that you will be able to view the streaming in advance by trying the test page. Note that a security error message may appear relating to the browser you use. This is a trusted site.
If you require more information please browse the following Getting Started Guide.
A link will be provided to the Adobe Connect room before the start of the plenaries.
Note that the session will be recorded, including all chat comments.
To watch the streaming click: http://connectpro52594655.adobeconnect.com/ukoln/. There will be a holding page until the plenaries begin.
Please enter as a "guest" and type in your name when requested.
This service is sponsored by Collaborate.
If you have any questions about the service please contact:
Pauline Foley
Sales Manager
Tel: +44 (0)1483 685008
Mobile: +44 (0)7787 269643
Accompanying Twitter Service
Aa accompanying Twitter service will provide an official live summary of each talk. The IWMWlive Twitter account will be used during the event only.
Other twitter users can contribute to the discussions using the #iwmw11 hashtag. In addition each talk has a specific hashtag which we would like to encourage people to use to enable filtering of discussions. For example the opening talk OK, we know what you do, so how much is it worth? uses the hashtag #P1. The hashtag for each talk is listed on its abstract page and on the programme.
More information is available on IWMW's Use of Twitter.
Slides
When possible speaker slides will available from their individual talk page (linked to from the main plenary talk page and the IWMW11 Slideshare event page.
Data Usage
Note that this year we will be involving the JISC Greening Events II project in evaluation of the video streaming service provided at this year's event.