3:20 pm in plenaries, workshops by m.guy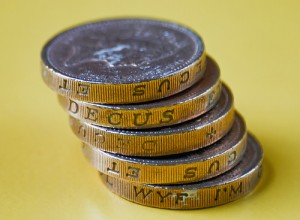 Last week the new Coalition government unveiled their £6.25bn spending cuts. The Department for Business Innovation & Skills (BIS) has the Higher Education budget down for £200 million in efficiencies.  It is likely to be a very difficult few years for all working in the HE sector and the Web management community is likely to be no exception. We have yet to truely see where the budget cuts will fall but there is little doubt that finances will be tight, resources will be limited and there may be many more restrictions on the way we work.
What affect will this have on our institutional Web sites? What effect will it have on our community? What effect will it have on our jobs?
This year's IWMW theme is the Web in Turbulent Times. Our economic challenges have us set for bumpy ride so we have a number of plenary talks and parallel sessions that aim to equip Web managers with the know-how to justify their worth and make prudent savings which still allow them to still provide an efficient service.
Plenary Talks
On Monday 12 July we open with the 'The Web in Turbulent Times' session. Our opening plenary by Chris Sexton, Director of Corporate Information and Computing Services at the University of Sheffield, will set the scene and talk frankly about what lies ahead.
Susan Farrell's talk on Are web managers still needed when everyone is a web 'expert'? follows. Susan points out that now that budgets are tight managers may start to look at devolved publishing models and fail to see that employing skilled web professionals is vital. Surely everyone is a 'web expert' now that 74% of the UK population spend an average of 13 hours a week on the web? Are web professionals really needed? Susan's talk will consider how and why web professionals should actively fight for recognition.
On Tuesday in the 'Web in Difficult Time's session Ranjit Sidhu, founder of statistics into Decisions asks  So what do you do exactly?. Ranjit's talk, like Susan's,  aims to help us justify the role of Web teams, but he does this by seeing if there are lessons to be taken from the commercial sector. He also proposes that web teams need to claw back roles given away freely in the past, which may  require a serious change of mindset.
Paul Boag, Creative Director of Headscape, then offers a more practical approach to budget cuts by saying No money? No matter and helping Web managers to Improve your website with next to no cash. Paul will be offering up 5 powerful techniques which include enabling us to understand the benefits of realigning rather than redesigning and start breaking down complex projects into simple phases.
Parallel Sessions
A workshop session on Developing Your Personal Contingency Plan: Beat The Panic facilitated by Keith Doyle of Extreme Usability will take a positive look at how sometimes forced situations (like redundancy) can allow you to take a positive look at your future.  Keith has experienced being made redundant, finding work and providing work. He will share some of his experiences and then work with the participants to build their ideas. This will include: making the most of where we work now; portfolios and interviews; setting up a business.
Demonstrating effeciveness is now key in order to retain finances. The workshop on Engagement, Impact, Value: Measuring and Maximising Impact Using the Social Web facilitated by Brian Kelly will explore ways in which usage of such social networking services can be measured and ways in which such metrics can be used in order to enhance the impact of institutional activities.
The economic climate may be gloomy but IWMW is hoping to make it a little less so!