Institutional Web Management Workshop 2009
About The Workshop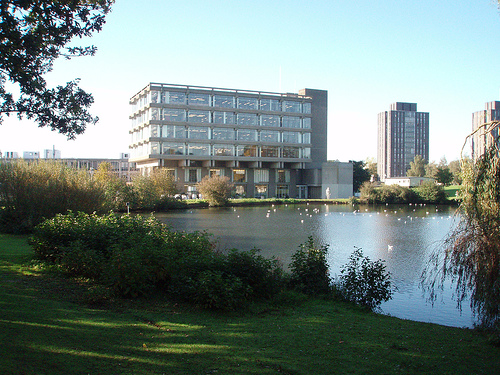 The Institutional Web Management Workshop (IWMW 2009) was held at the University of Essex, Colchester Campus, from Tuesday 28th to Thursday 30th July 2009.
The IWMW event provides an opportunity for those involved in the provision of institutional Web services to hear about institutional case studies, national initiatives and emerging technologies and to actively participate in a number of parallel sessions.
The Institutional Web Management Workshop series are organised by UKOLN in order to support members of institutional Web management teams within the UK Higher and Further Educational communities and related organisations.
Other Resources
Resources for plenary talks and parallel sessions are available from the abstract page for each session and from Slideshare
An IWMW Twitter feed is available for the event (general information). An IWMWlive Twitter feed was used for live blogging during the event. For information on this see the Twitter page.
The IWMW2009 blog is available for informal discussion, interviews, information etc.
The tag for this year's event is iwmw2009.
Flickr photos are available for the iwmw2009 tag
An Ariadne Web magazine report is available for IWMW 2009.