Institutional Web Management Workshop 2009
Exhibition
As well as the ususal sponsorship programme this year's Institutional Web Management Workshop will feature a small exhibition in the refreshment area.
The exhibitors will be:
Activedition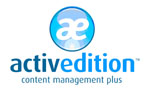 The Activedition web content management system, a solution developed by C2 Software Ltd is a functionally rich, scalable and proven solution that is easy and intuitive to use and is widely used across the education sector and beyond.
With ease of use a core element of Activedition business users can Create, Control, Deliver and Analyse website content through a continual lifecycle process, delivering ongoing improvement to their online business, and maximising return on investment.
Activedition allows internal and external communities to publish content through carefully designed browser based interfaces and, is a platform that can be extended to client specific requirements. It also seamlessly integrates with solutions such as Microsoft SharePoint, DMS, CRM, Membership Systems, etc.
Activedition is suitable for any organisation that is serious about exploiting the web as a channel to market and its transparent licensing structure has allowed organisations like the University of Reading to deliver a large searchable dynamic website which is maintained by knowledge workers across the different campuses.
Chameleon Net

Chameleon Net are creative front-end web designers & developers, with strong expertise in online systems integration. Based in London, this innovative team of 30 digital specialists have over 10 years of experience serving clients such as 3M, Cable and Wireless, Barnardo's, UNICEF, Médecins Sans Frontières, Tefal and Random House.
A strategic digital partner to clients in many sectors, Chameleon Net also serves a number of clients in the Higher Education sector, including Anglia Ruskin University, Bucks New University, University of East Anglia, University of Portsmouth and University of Southampton.
Visit Chameleon Net's Inside Education area for details about how other universities have engaged Chameleon Net for web design, CMS development, 24/7 managed hosting, online reputation management, international student recruitment and clearing campaigns. Follow @surajshah on Twitter who will be happy to speak with you about your unique requirements. You can also reach him on 020 7332 6365.
Siteimprove

Since 2003, Siteimprove has become a household name within the public sector, providing web management tools to a number of universities and colleges as well as many other public bodies.
Our customers tell us they value our easy-to-use products that save them time and are affordable, as well as benefiting from our high level of customer service.
Siteimprove products are designed to fit into the everyday work requirements of a person involved with the management and maintenance of a higher education website. Information can be shared as well as responsibilities and tasks delegated. With a few simple steps, you and your colleagues can set up customised user groups, ensuring that each user of the service receives information relevant to their specific area of responsibility on the website. Our products cover the following areas:
Website quality control – managing broken links, spelling errors and accessibility issues (SiteCheck)
Web analytics (SiteAnalyze)
Web server monitoring (SiteAlarm)
Bespoke website search engine (SearchImprove)
Website archiving (SiteArchive)
We offer free trials on all our products which you can use in the same way as if you are already a customer. For more information please contact us on 0845 226 8050 or come and see us at the Siteimprove stand.
Squiz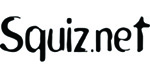 Squiz is one of the world's largest privately owned content management companies with offices throughout Australia, the UK, New Zealand, Europe and also the US later this year. Squiz is author of MySource Matrix, an enterprise-class, supported open source content management system (CMS) used by governments, universities and corporations around the world. From the solutions inception, MySource Matrix has been one of the driving forces in the adoption of Open Source Content Management solutions worldwide. Higher Education clients who have benefited from MySource Matrix include Edinburgh University, Greenwich University and Oxford Universty.
Squiz are also the provider of one of the worlds leading Enterprise class search engines. Funnelback is used to process millions of search queries each day by hundreds of organisations including government departments, universities and corporate clients. The majority of our customers use Funnelback as a web or intranet search tool. A growing number of customers deploy Funnelback in highly customised ways, such as www.australia.gov.au, CareerOne (jobs search faceting), NPS (plug-ins and metadata), ABC (geospatial and audio video), ADFA (plagiarism detection), Australian Institute of Criminology (online library catalogue search), GeoscienceAustralia and ACCC (enterprise search over databases, publications and record management systems).
TERMINALFOUR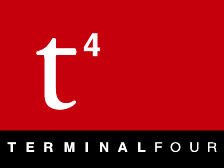 TERMINALFOUR is a leading provider of highly functional Enterprise Web Content Management Systems, eForms and Self Service software and associated professional services to Universities and Colleges. Our software enables organisations to improve the creation, flow and delivery of information through various channels including Web sites, personalised portals, intranets, extranets and utilising emerging technologies. The company has a strong presence within the higher education sector with 46 major projects completed to date; 30% of the top 50 Universities in the UK use Site Manager as their key university wide web content management system.
TERMINALFOUR have also sponsored the delegate bags, badges and lanyards.