Institutional Web Management Workshop 2010
Parallel Session B8: Looking at Linked Data
Title:

B8: Looking at Linked Data

Session Tag:

#B8

Time:

Tuesday 13th July 2010 16:00-17:30

Facilitator:

Chris Gutteridge, Web Projects Manager, University of Southampton.

Abstract:

Linked data is a buzzword right now, but what does it mean to university web teams?

In this session we'll cover what people are likely to come to expect from a university website over the next couple of years. The message is Don't Panic. You will come away from the session with an idea of what is and is not practical, and some of the technical and political issues involved in providing useful Linked Data.

This session will avoid overlapping content with the RDFa from theory to practice session.
Contact Details
Chris Gutteridge

The University of Southampton

University Road




Southampton




UK




SO17 1BJ




Phone:

+44 (0) 23 8059 5000

Email:

cjg@ecs.soton.ac.uk
Biography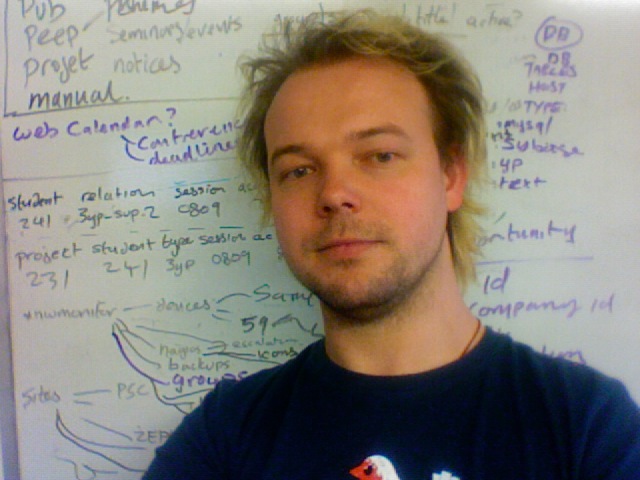 Chris Gutteridge has been running the Web Systems for the School of Electronics and Computer Science at the University of Southampton, since 1997 and still isn't bored. He is also lead developer of the award winning EPrints repository software, used by hundreds of organisations. He strongly believes that tedious work should be done by computers, not people.
Materials
Slides

Blog post

A blog post about this session is available which was written by Chris Gutteridge, the workshop facilitator.
---
Note
Note that although this page initially validated to the RDFa+HTML DTD once the Slideshare resource had been embedded the embedding mechanism has resulted in a failure to validate, although the page should still render correctly.